Keeping you absolutely updated
When it comes to immigration, we are thought leaders and we love to share our expertise and knowledge. Check out our articles, opinion pieces, and recorded webinars.
Keep informed with immigration changes as they happen.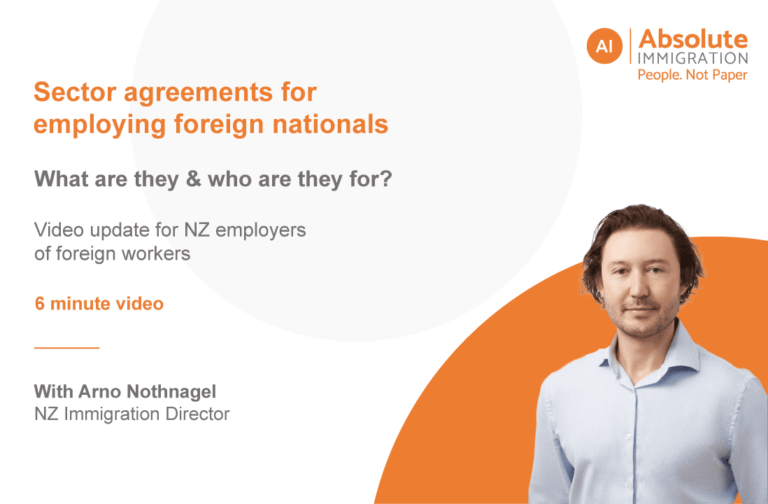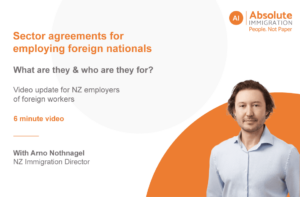 Following the announcement of sector agreements being introduced, Arno Nothnagel, our NZ Immigration Director, provides us with a quick summary of what and who.
Watch Now »